Weekend break in Malaga and Gibraltar
Recently I and my girlfriend were researching for short winter weekend gateways to warmer places and booked reasonably priced flights. This post contains actual expenses during a long weekend and things to see if flying to Malaga.
List of expenses from leaving our house and returning.
| | | |
| --- | --- | --- |
| Item | Price per person |  Notes |
|  Return flight |  £70.40 |  With Jet2. The flight departed 10 am on Saturday and returned Monday 7 pm. |
|  Return bus ticket from Leeds to airport |  £6.00 |  Next time we'll get off a stop earlier before airport to save at least a quid |
|  Parking in Spain |  €11.10 |  Average price is €2.20/hour. It seems kinda cheating as they quote prices per minute. As I don't own my personal car in the UK, I forget how expensive parking might be. |
|  Car hire + insurance |  £9.34 |  Total: hire £7.17, insurance £11.61 |
|  Petrol |  €20.60 |  Approx. 500km driven |
|  Museum in Malaga |  Free | |
|  Nerja Caves |  Free on Monday AM |  We got lucky on that |
|  Nerja Caves audioguide |  €2.00 |  Worth it |
|  Groceries |  €7.50 |  Lidl! |
|  Restaurants |  €16.30 |  Generally restaurants are similarly priced as in the UK |
|  Total |  £75.74 + €57.50 |  Converted to GBP would be total approx. £135 |
Top tips
Renting a car cost under £8 a day, that's cheap! But companies have to make money, therefore agents would persuade you to buy insurance.
Basic single day insurance costs you €17 which would be 17*365 = €6205 annual insurance. Would you pay that much for your car insurance? Sure, being a foreigner increases your chance of an accident. But that's highly overpriced. If you actually make an accident, small cars have a maximum excess fee of €1050. You can also buy 3rd party access fee insurance which is a much cheaper option, especially if renting for a longer period. We paid £11.61 for three days insurance, which is 75% cheaper what car hire companies offer! Just search for Car Hire Excess Insurance
Once again. Rent a car, but get insurance from a 3rd party which is called _Car Hire Excess Insurance. _And bring your credit card because they can't make deposits for such amount on debit cards.
Also, in Spain use national roads as they are only a bit slower than tolled motorways.
Trip itinerary
Zoomed in:
Gibraltar. We parked the car next to the border in a 24-hour car park and crossed into Gibraltar. I exchanged my English pounds to Gibraltarian ones, just for collection reasons (A single souvenir I collect from countries I visit are banknotes, at least one. Also, my colleague suggested to collect banknotes with the queen on them, so Gibraltarian pound fits well)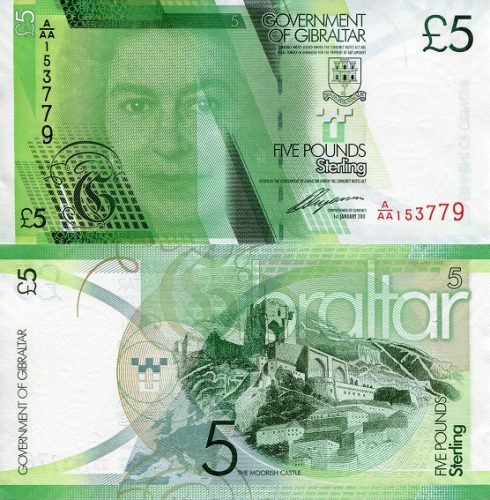 <figcaption id="caption-attachment-2049" class="wp-caption-text">I got this Gibraltarian pound. Image is from https://www.robertsworldmoney.com</figcaption></figure>
The city itself kinda reminder a miniature version of Rio de Janeiro, a bustling city with tall buildings, but a quick gateway to a tropical quiet area in hills. Also having beaches nearby. It has all perfect combination of mountains, forests, beaches and city life!
Gibraltar flags reminds me of Panevezys coat of arms
<figcaption id="caption-attachment-2028" class="wp-caption-text">Gibraltarian flag</figcaption></figure>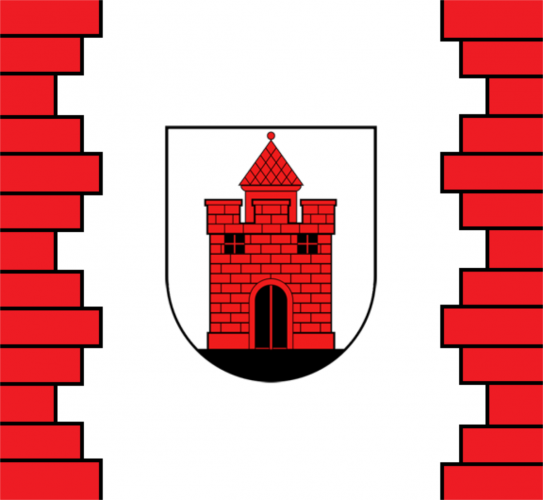 We left Gibraltar, slept in a car on the way to Ronda. In the morning, we were surrounded by picturesque towns all the way to the destination
The ancient town of Ronda is famous for its bridge. However, the whole town is amazing too and worth wandering around for few hours.
On a way to next point, we stopped in a roadside restaurant and got a dish of a day. As I am completely aware of my limited Spanish, I didn't ask what is it and hoped for the best. Yet it was surprising! A waiter brought as meaty soup including blood sausages and probably chopped guts. Even a pig's skin with hairs!
We wanted to hike Caminito del Rey, but it was already closed by the time we arrived. Opening hours is 9:00 with last tour departing at 15:00
If you zoom in, you can see people walking. You can see how it looked before refurbishment at https://expertvagabond.com/caminito-del-rey/
We reached Malaga (again), which is famous for its Roman and Arab heritage, and of course its resorts. We visited modern art museum there which also had a free entry.
The last place we visited was Nerja Caves. Opening hours 9:00 to 15:00 and free on Monday morning (we got lucky there). Audioguide is just 2€ each.
The cave was inhabited by hunter-gatherers, who would keep their stocks and also bury corpses in a cave.
Imagine how luxurious looking the cave was. Nothing compared to current houses. Lighting wasn't the same, but people would burn fires in special holders.
The temperature in the cave was 19°C, in comparison to chilly southern Spain winter that was 5°C that morning.
So this is it. We went back to return a car, which had a minor scratch on someone bumping their doors, but otherwise fine, and I got back my deposit of €1050. The flight departed at 2 pm local time, and by 7 pm we were at your home in Leeds.
Best wishes!!!
Osvaldas